Event Services
Event Planning & Management
Our name says it all: we are your concierge service for all your event needs.
It doesn't matter the size or scope of your event, we can handle large elaborate events or intimate group dinners. Through our fantastic connections, our professional staff will make your event a success.
Out of Town Events – We Travel With You
Having an event in a different town or state can be quite a challenge with unknown vendors and venues. That is why we will travel with you! With our vast experience and connections we can plan the perfect event, no matter where the location is.
We can handle the coordination, procuring, and securing of your suppliers so your focus is on the most important aspect of your event….. your guests!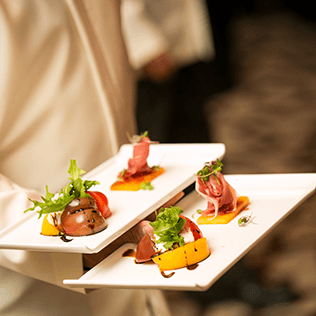 Our event services:
As you take a look at the services we have to offer, keep in mind we offer "a la carte" services geared to your event and meeting needs.
Onsite Management & Logistics
Our experienced team can provide an array of professional support and knowledge during your event. Whether it is a helpful hand, a friendly smile or a village of workers…. You have our support.
Entertainment
Let's make entertainment the success of your event. The possibilities are endless! Whether you are looking to motivate adults or engage children, we make it happen.
Audio Visual
From stage sets to simple sound systems, trust us to bring in the experts with quality equipment. If it's important for your guests to attend your meeting, it's imperative that they hear what you have to say.
Group Accomodations
Whether you are securing 25 rooms or 2500 rooms, our extensive knowledge of the hospitality industry allows us to find the right fit for you.
Rental Equipment
After many years in the industry, we know who to trust for reliable rental services. From dinnerware to canopies, leave it to us to get the best, no matter the size of your event!
Site Selection
Looking for a unique or functional space? We simplify the selection process, provide insight and guide you toward finding the ideal location and environment.
Vendor Coordination
We know you have a lot on your mind when planning an event. Keeping up with who is providing what or who has showed up with what doesn't have to be part of it. We can handle all the coordination, procuring, and securing of your suppliers so your focus is on the most important aspect for YOU!
Negotiation
We understand contracts and negotiations are not for everyone. You tell us what you want and we will negotiate for the services and terms needed. Our contracting knowledge and negotiating power will make sure your money is well spent and you get what you ask for.
Décor & Floral
Let's talk about the décor and floral arrangements for your event! An event or corporate meeting can be as astounding as you want it to be, including the latest seasonal trends.
Event Staffing
At The Event Concierge, we have access to staff that can assist in making your event special. Whether it's a check-in table, an on-site chef, a bartender or tour guide, our personnel is sure to be highly skilled, professional, and efficient.
Food & Beverage Planning
They say the way to anyone's heart is through their stomach. Your event will earn its way to all your guests hearts with our grand selection of caterers and bartenders.
Invitations
Amazing your guests starts with the announcements or invitations. We'll help you find the perfect way to announce your event!
Transportation
At The Event Concierge, we have experience in arranging transportation for groups of all different sizes. We will negotiate the best price and the most effective routes to get your guests to the event or meeting on time.
Client Gifts
Trophies, awards, gift baskets, party favors or simple thank you gifts may be on your mind when planning an event. Tell us what your gifting needs are and we will make the arrangements for you!
Photographer
There is nothing more important than documenting your event with professional photographs. Whether you use them later to promote your business on a brochure or website, or create an album to set on your coffee table, our photographers will pick up the detail and mood of your event with an artful eye.