THERE ARE A LOT OF BIG EVENTS GOING ON THIS WEEK IN THE
VALLEY OF THE SUN.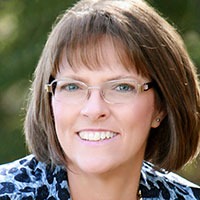 As many of you may have noticed by watching the news lately, there are a lot of big events going on this week in the Valley of the Sun. At first, it surprised me to see that we have the NCAA Final 4 Basketball Championship, Opening Day for the Arizona Diamondbacks, and the March Madness Music Festival featuring my personal favorite, Keith Urban. Just one of these events can draw a few thousand people but to have them all in the same weekend is crazy.
With so much going on, how does one pick and choose what to take part in and what to skip?
For some reason, this seems to happen often in our business. It is not uncommon to have the month clustered by 6 events over a 2-week time span.  This may not sound impressive to someone outside of the event planning business, but trust me, that kind of schedule makes for a very busy event planner and staff.
While you might think things are on track leading up to the corporate meeting or banquet you have so meticulously planned for the last six months, something is always brewing below the surface. The job involves a lot of research and outreach with fast turnaround and then there's the waiting. Don't get comfortable, because the event starts and everyone needs to be on their toes. 
Pick your date wisely.
While planning a meeting or other event, you are most likely going to look for a date on your calendar that works best for you as the host or organizer and the attendees. We'd like to offer a few things to take into consideration when planning your corporate meetings or social events. If attendance to your event or meeting is optional, one way you could encourage participation is by choosing your date wisely. We suggest you to take a look at the local events calendar online for the city where your event is taking place. Avoid selecting a date or time which would compete with other meeting or big events. Another way to select a proper date is by taking the weather into consideration. Historically, summer time has proven to be the most cost effective time to have a corporate meeting in Phoenix. It is also important to keep in mind how weather may affect travel if it is required for some of your attendees. We recently heard of a group whose event had a low return on investment due poor attendance to their event. A storm development back east impeded a large number of their clients from traveling, vastly reducing the event's attendance.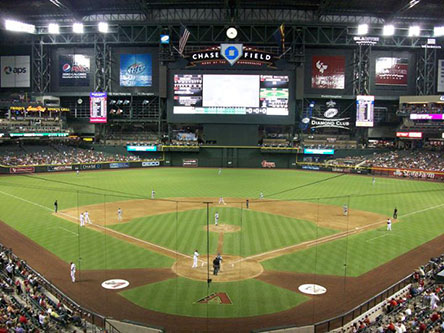 Opening Day for Arizona Diamondbacks.
"Don't get comfortable, because the event starts and everyone needs to be on their toes."
Next time you start planning and event, look into what other events are going on and check out weather reports.  If the assignment seems just too daunting, or you need some professional advice give us a call we are always happy to help.